Government
MENA News
City University Ajman and Ajman Municipality Collaborate in Empowering Human Resources through Web 3.0 Technology Training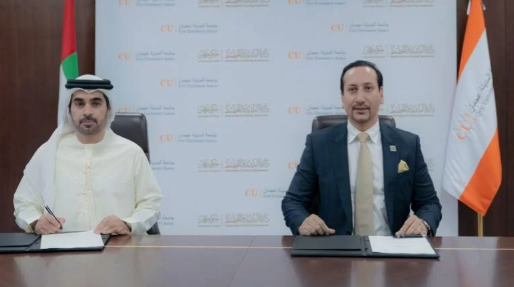 City University Ajman has taken a significant step towards collaboration by signing a memorandum of understanding (MoU) with the Ajman Municipality and Planning Department.
This move aims to strengthen their joint ties, amplify cooperation in the realm of education and training, refine the skills of human resources, and equip them with the necessary expertise in artificial intelligence and contemporary technologies.
The MoU establishes a comprehensive framework for collaboration between the two entities, outlining the areas where their partnership can thrive. Their joint efforts are directed at aligning technical and practical aspects.
The memorandum outlines plans for collaborative workshops, training courses, seminars, and research initiatives centered around cutting-edge technologies like artificial intelligence, virtual reality, blockchain, metaverse, and other modern technologies.
The signing of the MoU took place in the presence of various dignitaries from both sides, with H.E. Imran Khan, President of the University, and H.E. Abdul Rahman Mohammed Al Nuaimi, Director General of the Municipality Department, officiating the signing.
H.E. Imran Khan expressed, "All entities, departments, and institutions operating within the emirate share the common goal of intensifying efforts, offering collective services, and exchanging valuable knowledge and transformative experiences to enhance the emirate's leadership across diverse domains."
H.E. Abdul Rahman Al Nuaimi, on his part, conveyed the Department's pride in its affiliations with educational entities that focus on skills refinement and expertise enhancement. He emphasized the Department's commitment to harmonizing collaborative efforts for the greater good, aiming to achieve collective objectives.
It is worth noting that the collaboration extends to the exchange of studies and research aimed at advancing institutional practices, improving customer services, enhancing operational efficiency, streamlining procedures, and reinforcing cooperation. This is done with the shared goal of enhancing the technical and administrative capacities of the staff from both organizations.