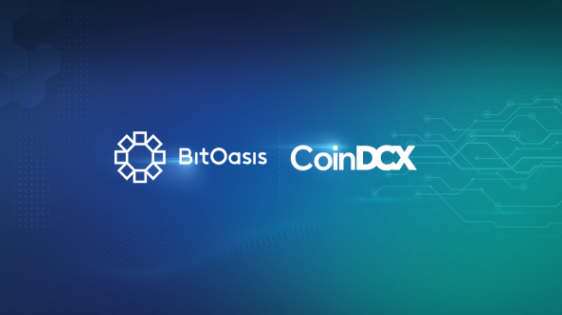 BitOasis, the leading crypto asset trading platform in the MENA region, has secured an investment from CoinDCX, India's highest-valued Virtual Asset Service Provider (VASP). Other investors in BitOasis include Wamda Capital and Jump Capital.
The infusion of new capital will aid BitOasis in its mission to expand its influence within the region. It will facilitate sustainable growth and drive the realization of its ambitious plans, including obtaining additional licenses within the region. This aligns with BitOasis' objective to cater to both retail and institutional clients, while progressing towards profitability.
Both CoinDCX and BitOasis, as frontrunners in their respective domains, have been dedicated to advancing transparency and safeguarding customer interests in their markets. Since its inception in 2016, BitOasis has been committed to furnishing a secure, compliant, and accessible channel for cryptocurrency transactions within the MENA region.
The mutual commitment of BitOasis and CoinDCX extends to proactively meeting regulatory requirements and continuously adhering to established conditions, thereby upholding the highest standards of responsible conduct.
On one hand, Ola Doudin, the Co-Founder and CEO of BitOasis, expressed her enthusiasm about collaborating with CoinDCX, the preeminent crypto platform in India. She emphasized the alignment of their visions and market synergies, anticipating a fruitful partnership.
The capital infusion will grant BitOasis the capacity to refine existing products and expand its market presence, igniting a sense of excitement about the potential opportunities the funding will unlock.
On the other hand, Sumit Gupta, the Co-Founder and CEO of CoinDCX, conveyed his immense enthusiasm about investing in BitOasis, recognizing it as the largest crypto trading platform in the MENA region.
The decision was based on BitOasis' robust product lineup, strong leadership, and unwavering commitment to secure and compliant customer service.