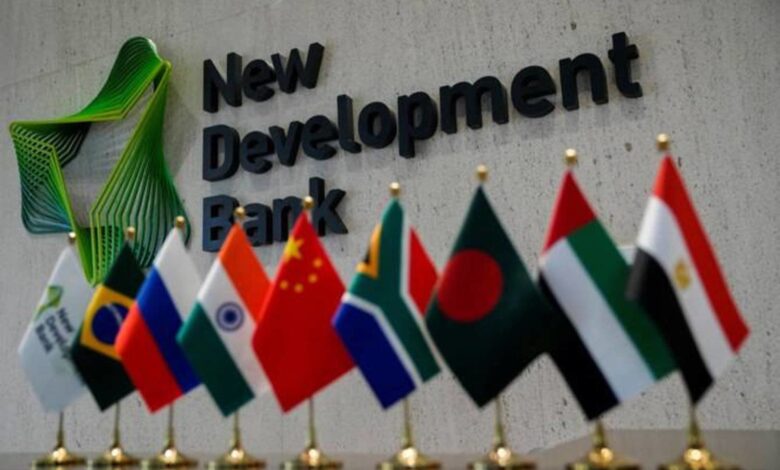 BRICS New Development Bank (NDB), established by the BRICS nations (Brazil, Russia, India, China, and South Africa), has introduced its inaugural South African Rand (ZAR) bonds, valued at 1.5 billion rand, or roughly $78 million. This announcement was made on Wednesday and reported by the media.
This issuance occurs as the NDB faces mounting pressure to augment its fundraising and lending efforts in local currencies, as highlighted in a Reuters report. According to Russia's Tass news agency, this marks NDB's initial venture into issuing bonds denominated in a local currency outside of China, where it is headquartered.
NDB provided additional details in a press release, stating, "The response from investors was robust, with bids totaling over R2.5 billion for both the 3- and 5-year tranches. This enabled NDB to exercise its option to increase the transaction size from R1 billion to R1.5 billion. The investor base was well-diversified, with 71% of bids coming from institutional investors, while local banks subscribed to the remaining portion."
Leslie Maasdorp, Vice-President and Chief Financial Officer of NDB, emphasized the bank's intention to expand its presence in the domestic capital markets of its member nations to finance its extensive portfolio of local currency loans. He also underscored that the funds generated will support infrastructure and sustainable development projects in South Africa, setting a precedent for NDB's future bond issuances.
The New Development Bank was established in 2015 with the objective of granting BRICS member states greater control over development financing. South Africa's Finance Minister, Enoch Godongwana, expressed concern that the bank has not engaged sufficiently in local currency lending.
The forthcoming BRICS summit scheduled for August 22-24 in Johannesburg will include discussions on intensifying the utilization of member states' national currencies. In a recent interview, Maasdorp conveyed that while NDB aims to increase local currency lending to 30%, there are constraints regarding the reduction of dollar dependency. Most of NDB's lending thus far has been in the Chinese yuan.