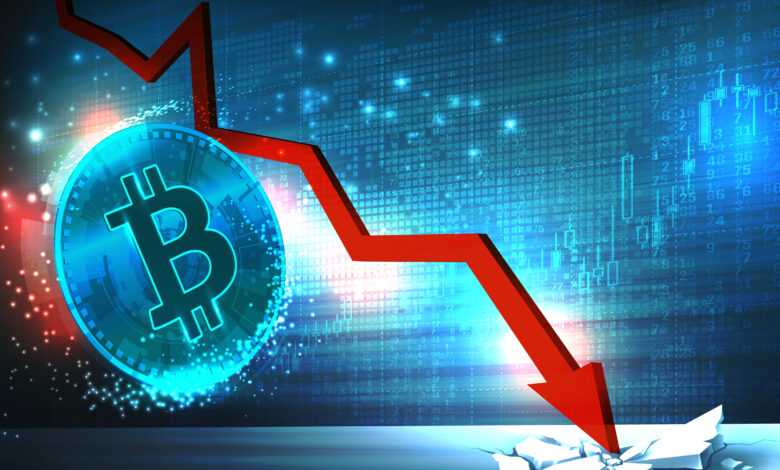 The price of Bitcoin price has experienced a nearly 9% decline since early Thursday, coinciding with a broader selloff of high-risk assets. Investor concerns were exacerbated by reports that Elon Musk's SpaceX had divested from the cryptocurrency.
CoinGlass, a cryptocurrency trading platform, reported a $1 billion decrease in the overall cryptocurrency market capitalization over the past 24 hours, with Bitcoin representing nearly half of this decline.
As of early Friday, the price of Bitcoin was around $26,327, marking a 16% decrease from its peak earlier this year in early July, according to data sourced from CoinMarketCap.
Thursday's market selloff affected not only stock markets but also traditionally safer investments such as government bonds. This downturn followed expressions of concern by officials at the US Federal Reserve regarding persistently high inflation, signaling the possibility of another interest rate hike.
The Wall Street Journal disclosed that SpaceX had devalued its Bitcoin holdings by a total of $373 million in 2020 and 2021 and had subsequently sold the cryptocurrency. This report triggered what Hani Abuagla, senior market analyst at online broker XTB, described as "a panicked reaction in the crypto market."
It's worth noting that Elon Musk has been a vocal advocate for Bitcoin, initially announcing in early 2021 that Tesla would accept Bitcoin as payment, although those plans were later scrapped. Tesla also divested a significant portion of its Bitcoin holdings last year.
The cryptocurrency market has faced increased regulatory scrutiny in the United States in recent months. In June, the Securities and Exchange Commission (SEC) filed a lawsuit against Coinbase, the world's largest cryptocurrency exchange, alleging that it was acting as an unregistered broker. Coinbase has strongly refuted these allegations.
However, there was positive news for Coinbase this week as it secured a crucial regulatory approval, enabling the platform to offer US-based investors access to cryptocurrency derivatives, which constitute approximately 75% of global cryptocurrency trades.