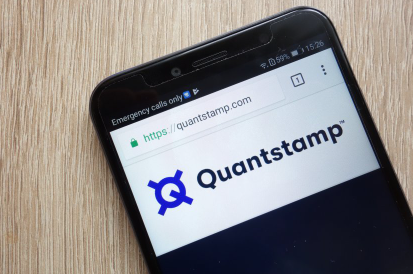 Quantstamp, a blockchain security company, is slated to reimburse $28 million gathered during its 2017 initial coin offering (ICO) in response to charges filed by the United States Securities and Exchange Commission (SEC).
The U.S. regulatory agency formally accused the California-based firm on July 21 of conducting an unregistered ICO involving "crypto asset securities." Quantstamp has reportedly agreed to settle the charges.
During the ICO held in October and November 2017, Quantstamp managed to raise more than $28 million by selling QSP tokens to approximately 5,000 investors. The funds were intended for the development and promotion of their automated smart contract security auditing platform.
The SEC's order highlighted that Quantstamp emphasized the considerable market potential of their service, leading buyers of QSP tokens to expect an increase in their token's value.
The SEC has found that Quantstamp did not register its QSP token offering and sale, which the agency classified as securities.
As a result of the SEC's investigation, Quantstamp has been deemed in violation of the registration requirements set forth in federal securities laws. While not admitting or denying the SEC's findings, Quantstamp has agreed to a cease-and-desist order. Additionally, the company will pay disgorgement of $1,979,201, prejudgment interest of $494,314, and a civil penalty of $1 million.
In light of this outcome, a "Fair Fund" will be established to reimburse affected investors. Moreover, Quantstamp has committed to transferring its own holdings of QSP tokens to the Fair Fund administrator, with the tokens slated to be "permanently disabled or destroyed."
The SEC order also mentions that Quantstamp no longer actively operates or supports the automated smart contract security auditing since its deployment in June 2019.