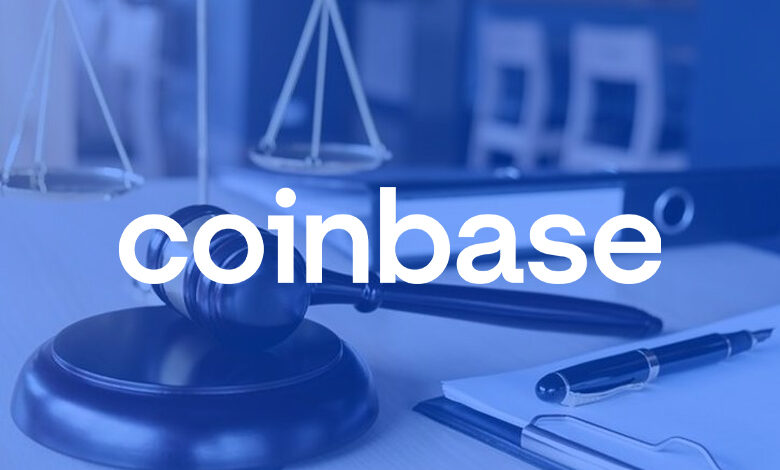 The New Jersey Bureau of Securities has issued a concise order to Coinbase, the digital currency exchange, seeking a penalty of $5 million for the sale of "unregistered securities."
Additionally, New Jersey has expressed concerns about Coinbase's staking program and its advertisement of potential returns on investments of up to 10%. The state emphasizes the importance of companies adhering to regulations to mitigate the risks associated with investing in cryptocurrencies.
As of March 29, over 145,000 residents of New Jersey have invested in staking securities through Coinbase.
In Illinois, the Securities Department of the Secretary of State, has sent a notice to Coinbase and Coinbase Global, summoning them for a hearing on August 8.
Similar to the SEC and other states, Illinois alleges that Coinbase's staking products are unregistered securities, with each violation potentially incurring a fine of $10,000. Approximately 140,000 Illinois residents hold staking accounts on Coinbase, collectively valued at $228 million.
Maryland has also issued a summary cease and desist order to Coinbase, instructing the exchange to justify why it should not be prohibited from engaging in securities and investment advisory activities within the state.
If found guilty, Coinbase may face a penalty of $5,000 per violation of Maryland's securities registration requirements and could be permanently banned from operating in Maryland.
As of March 29, over 75,000 Maryland residents actively invest in Coinbase Earn, with their accounts totaling more than $84 million.
Moreover, Kentucky's Department of Financial Institutions has lodged an administrative complaint against Coinbase, accusing the exchange of violating similar rules as other states.
Kentucky is demanding that Coinbase halt new deposits and imposing a fine of $20,000 per violation for the approximately 28,000 residents of Kentucky who have invested over $24 million in Coinbase's staking program. Coinbase has 20 days to respond to the complaint and request a hearing.
South Carolina has issued a cease and desist order to Coinbase following an investigation that alleges the sale of unregistered securities.
If a hearing is not requested, Coinbase will be required to pay a civil penalty of $4.37 million to the state. Within 30 days, Coinbase can request a hearing, and if one is granted, a fine of $10,000 will be imposed for each violation. Roughly 44,000 South Carolina citizens have engaged in staking through Coinbase, with their investments valued at over $37 million.
In California, an order has been issued demanding that Coinbase ceases offering and selling securities, including staking offerings.
The state claims that Coinbase deliberately violated state laws and intends to impose fines of $1,000 for the first offense and $2,500 for subsequent offenses. Coinbase has 30 days to request a hearing.
In California, there are approximately 644,000 investors who have staked around $1.2 billion on Coinbase.
In light of the actions taken by multiple states, it raises the question of whether Coinbase deserves the penalties imposed upon it or if these states are merely following the trend set by the SEC.
While it is essential to ensure regulatory compliance and address risks associated with cryptocurrencies, further examination is warranted to determine whether Coinbase's actions truly warrant such penalties or if these states are aligning with the SEC's approach.