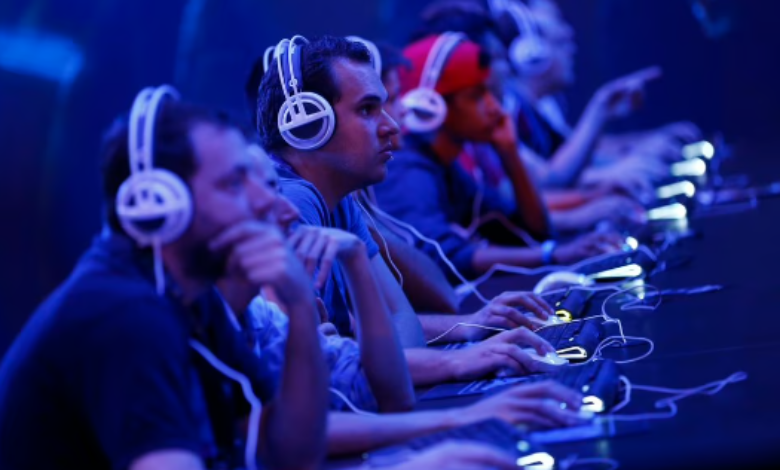 DMCC's Future of Trade 2023 report, titled "Gaming in the Middle East and North Africa (MENA): Geared for Growth," unveils a staggering prediction for the gaming industry in the region.
Anticipated to nearly double from 2021, gaming revenues are projected to reach a remarkable USD 6 billion by 2027. This exponential growth can be attributed to several factors, including the region's young and tech-savvy population, extensive digital connectivity, and robust governmental support, all of which position MENA as a thriving consumer and creator hub.
The report explores the driving forces behind the industry's accelerated expansion in both MENA and global contexts. It delves into the profound impact of technology, culture, and business on gaming and esports, examining global consumer trends, MENA's rise as a gaming and esports hub, and the key challenges that must be addressed to further amplify industry revenues.
Notably, the UAE and Saudi Arabia emerge as frontrunners in the region, leveraging high-income levels, strong digital engagement, and strategic public investment initiatives.
Meanwhile, the Asia Pacific region claims the largest market share globally, with China, the US, and Japan leading the pack as individual powerhouse markets.
Driving the Gaming Revolution: Report Unveils Strategies to Propel Industry Revenues to USD 340 Billion by 2027
In an effort to steer the global gaming industry's rapid growth, a comprehensive report forecasts a substantial increase in revenues from nearly USD 200 billion in 2021 to a staggering USD 340 billion by 2027.
Two recommendations for governments and businesses to capitalize on this momentum are:
Expand esports revenue streams beyond sponsorships by exploring innovative direct-to-fan monetization models, including digital merchandising, loyalty programs, and training platforms for amateur gamers. These strategies aim to bolster revenues and diversify income sources.
Establish robust regulatory frameworks that safeguard privacy, security, and online safety within the digital gaming ecosystem. Additionally, foster a business-friendly environment by streamlining visa systems to facilitate the participation of esports professionals and audiences in live events, ultimately attracting talent to the region and propelling it to a global industry leader.
Ahmed Bin Sulayem, Executive Chairman and CEO of DMCC, emphasized the significance of the gaming sector's accelerated growth, noting its vital role in global markets and the future of trade. With the MENA region comprising 15% of the global player base, gaming has emerged as a prominent force in the entertainment industry. The application of gamification in various sectors, including education and healthcare, further highlights its economic potential.
It is worth noting that esports, in particular, garners significant attention, with an expected revenue growth of 23.3% in MENA between 2019 and 2024. This surge is fueled by the region's youthful demographic, support from international broadcasters and sponsors, and government backing.
To tap into this economic opportunity, DMCC collaborated with YaLLa Esports, a Dubai-based professional esports organization, to launch the DMCC Gaming Centre. This initiative empowers gaming businesses by providing access to global capital, industry expertise, and a supportive ecosystem to operate efficiently and confidently.
Benefitting from a strong business environment, robust infrastructure, and its strategic position as a gateway to the Middle East and Asia Pacific regions, the UAE has attracted numerous international gaming developers. In fact, Ubisoft and Tencent, along with Riot Games, have established their regional headquarters in Abu Dhabi and Dubai, respectively. In addition to that, Saudi Arabia, gaming holds a prominent place in the Neom project, with over $1.7 billion already invested in the industry.
On this note, the MENA region has emerged as a vibrant and influential player in the gaming and innovation landscape. With its young and digital-savvy population, high levels of digital connectivity, and government support, the region has positioned itself as a hub for both consumers and creators.
The rapid growth of the gaming industry in MENA not only signifies its economic potential but also showcases the region's ability to foster technological advancements and embrace innovation.
As the MENA region continues to diversify revenue streams, develop regulatory frameworks, and attract global talent, it is poised to shape the future of the gaming industry and drive innovation across various sectors.