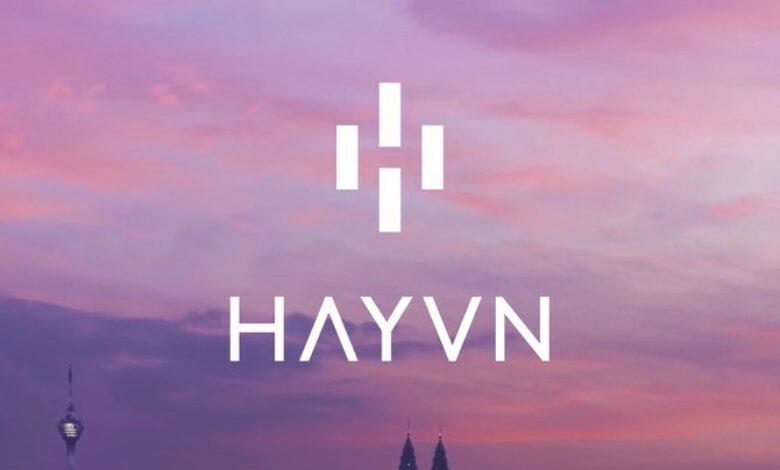 HAYVN, a financial institution focused on regulated digital assets, has reported impressive returns for its HAYVN 20 Cryptocurrency Index Fund in the first quarter of 2023, despite the growing volatility in the digital asset market.
Since its launch in January 2023, the index fund, which provides clients with a diversified, cost-effective, and regulated investment strategy for cryptocurrency assets, has delivered a 19% increase in returns.
Christopher Flinos, the CEO of HAYVN, stated that the fund's early success and the company's positive long-term projections are attributed to the carefully balanced portfolio of the Top 20 cryptocurrencies, making the HAYVN 20 fund one of the leading benchmarks in cryptocurrency markets.
The HAYVN 20 fund stands out due to its three notable features.
The fund maintains a maximum limit of 10% exposure to any individual digital asset. By implementing this risk management measure, the fund ensures that it avoids overexposure to specific assets like Bitcoin and Ethereum, resulting in a more evenly distributed portfolio consisting of the top 20 cryptocurrencies.
The fund undergoes monthly rebalancing, enabling HAYVN 20 to capitalize on emerging market trends. It increases investment in cryptocurrencies that are experiencing growth in market capitalization, while decreasing exposure to those that are declining in value.
Lastly, the fund provides daily liquidity, granting investors the flexibility to adjust their allocation as desired at any given time.
Flinos emphasized, "By investing in the HAYVN Index Fund, investors can access the broader cryptocurrency markets without the need to personally manage individual coins and allocations. With its established track record and strong performance thus far, the fund presents a reliable choice for those seeking sustainable long-term exposure instead of relying on the risk associated with investing in individual coins."
It is worth noting that HAYVN Asset Management specializes in delivering consistent long-term performance within the digital asset ecosystem to its clients worldwide.
They continuously generate unique investment insights and perspectives, converting them into compelling opportunities for their clients.
HAYVN recognizes that in a complex and rapidly evolving world, a new approach to portfolio construction is necessary, one that constructs resilient portfolios.