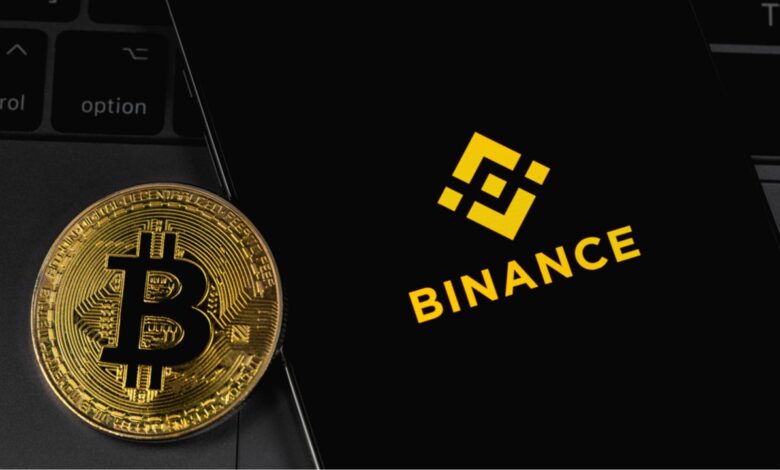 Crypto exchange Binance has suspended Bitcoin withdrawals for the second time on May 8 due to a large number of pending transactions.
The exchange stated that the pending transactions were not being processed because the set fees did not account for the recent surge in Bitcoin network gas fees.
To resolve the issue, Binance increased the transaction fees to ensure that the transactions are picked up by mining pools.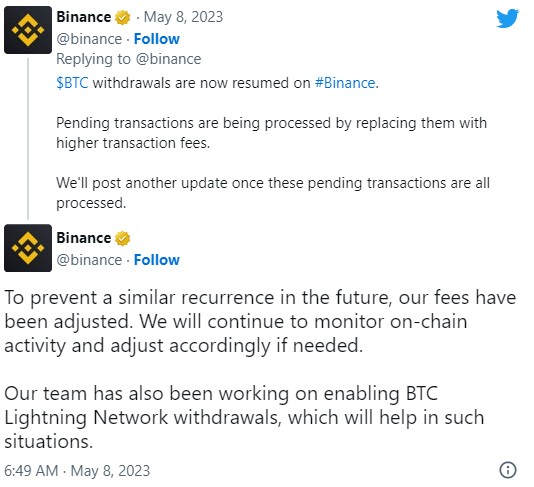 After nearly three hours of suspension, the platform announced that Bitcoin withdrawals had resumed and the pending transactions would be processed with higher fees.
Binance is also working to enable withdrawals through the Lightning Network to prevent such halts in the future.
On May 7, Binance temporarily halted Bitcoin withdrawals, citing an overflow of transactions on the blockchain.
Bitcoin mempool data showed that around 400,000 transactions were waiting to be processed at that time. Binance later resumed withdrawals after an hour and a half. However, when the exchange suspended Bitcoin withdrawals for the second time, the number of pending transactions in the mempool had increased to nearly 485,000.
Binance experienced significant negative outflows of around 175,650 BTC worth $4.95 billion on May 7, but it claimed that the movement of Bitcoin between its hot and cold wallets caused this data.
The price of Bitcoin also fell by approximately 3.5% from its weekly high of over $29,700 on May 6.
A spokesperson for Binance told Cointelegraph that the exchange had no further information to share at this time.