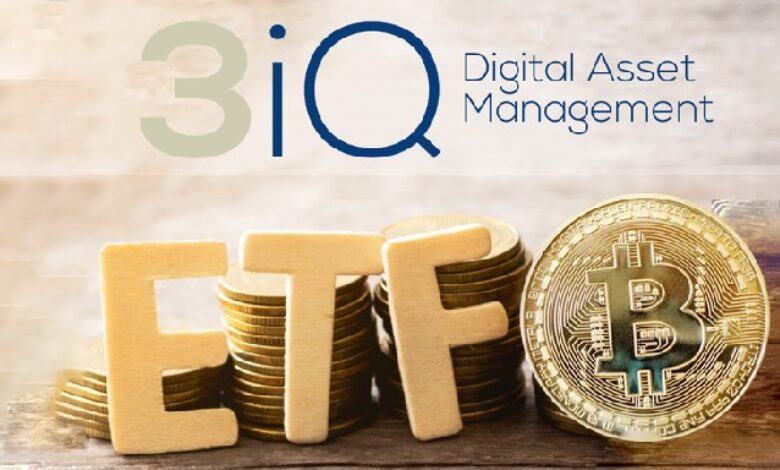 Fred Pye, CEO and Chairman of 3iQ digital asset Fund Manager,discussed upcoming crypto and Blockchain investments in 2022 and new funds to be launched in the MENA region within Dubai UAE as well as in other countries across MENA.
3iQ was established six years ago at the onset of cryptocurrency creation. It took them five years to receive regulatory approval for the first Bitcoin product. In October 2019 3iQ received the go ahead to launch the first global Bitcoin Fund. As per Pye, "Since the launch of our Bitcoin Fund in 2019 the growth of 3iQ has been extraordinary, it was a slow launch in March of 2020 as Covid was ravaging, but we did very well in 2021 when we hit our 4.5 billion USD milestone in the fund. It solidified our theses that allowing investors to invest in a regulated platform gave them a sense of security."
In January 2021 3iQ digital asset fund, had marked the milestone achievement of 1 billion USD in the fund since it was launched in March 2020, which was a 900 percent growth from its previous record of 100 million USD worth of crypto in the fund.
In addition one of 3iQ biggest feats was when the fund went global after they received approval from Dubai's DIFC regulatory authority DFSA to launch the fund in the UAE. Pye states, "We were very pleased with the great support we received in Dubai through DFSA. We look forward as well to launching Ethereum Fund in the UAE and other ETF funds in the region as well in 2022."
In October 2021, the Bitcoin Fund in UAE received approval from the Dubai Financial Services Authority (DFSA) for its At-the-Market program on Nasdaq Dubai. In line with the approval of the offering, The Bitcoin Fund was in a position to list up to US$200 Million worth of units on Nasdaq Dubai allowing the Middle East's first listed digital asset product to be able to deliver on the growing demand from regional institutional investors.
In terms of trends in 2022, Pye explained, "So many exciting things are happening, while previously investors looked at Bitcoin and Ethereum which was known as the platform for DeFi, NFTs came in a I see them as a whole new way to digitize and trade assets. It is extraordinary and can be used on various platforms, songs, artwork and others. Also big is the metaverse which will displace the average website. We will see virtual meetings in the metaverse and we have already witnessed real estate grabs in the metaverse with interest in virtual properties in New York, Chicago, and Hong Kong. There will be different metaverse for different use cases."
Pye believes that while general adoption of Bitcoin and Ethereum will continue the greatest adoption in 2022 will come from new nimble Blockchains that will bring forth new use cases. He mentions Algorand, Cardano, Tezos, Solana, Polkadot, Stellar and others. He explains, " Bitcoin is a 12 year old technology, we will see extraordinary achievements from nimble, cheaper, faster blockchains and this will broaden the uses cases, as such 3iQ is considering the launch of numerous products in that range. All these products will be regulated with strong custody and auditing. We are working with other regulatory authorities in the GCC and MENA region and also ensure that investors are protected. We have a partnership with Gemini worldwide for custody solutions."
As more investment banks start allowing their investment advisors to invest in these digital assets the more growth will be achieved. As Pye explains, "Bitcoin is a technology that is here to stay, it will get bigger and more powerful and stronger, so it's time to start investing in this space as a diversified play on investment portfolio.
When asked about his thoughts on the recent announcement from SkyBridge CEO regarding a 200 million crypto fund launch in the UAE, Pye was optimistic and believes that the more entities discussing crypto funds the more growth in the space. He commented, "A 200 million USD crypto fund is a great start, we expect our 3iQ fund will be significantly greater than that of our previous one. We welcome all players to the space."
In final comments to UNLOCK, Pye reiterated that there will be many announcements regarding new products coming out of the MENA region, both from within the UAE as well as in other countries in the region.