Featured
BDATA Blockchain IOT solutions provider partners with Advantech to provide security to IOT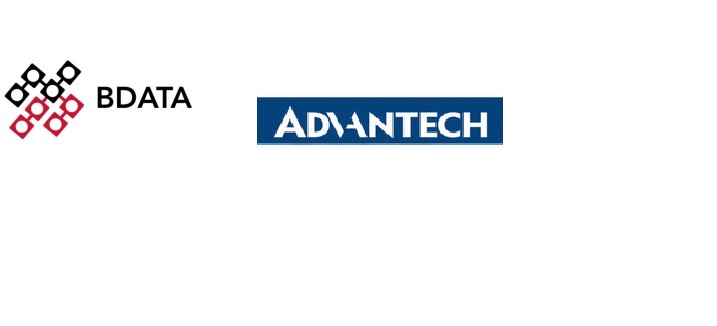 Advantech, industrial Internet of Things (IoT) edge systems and embedded platforms provider, and BDATA, a Toronto-based blockchain innovator, have partnered to provide blockchain-enabled Internet of Things (IoT) security solutions. These solutions will ensure secure, immutable, and auditable data streaming using a distributed network of devices with end-to-end data encryption, real-time intrusion, and vulnerability detection with end-point management.
Together, BDATA and Advantech offer a formidable defense for critical infrastructure against ransomware, malware, and other advanced cybersecurity threats. "Advantech has global market reach for edge devices and routers," said Syed Bari, founder and CEO of BDATA, "and we are excited about the partnership and its potential on the global level. With BDATA's technology, we will accelerate digitalization initiatives by reducing the threat of cyber-attacks across the globe."
BDATA's blockchain-enabled SDK is easily deployed on Advantech's industrial edge devices and 5G/4G routers for secure data streaming, and comprehensive end-point monitoring and management. Advantech routing technology allows users to establish connectivity between isolated networks, giving greater flexibility for building secure applications.
"Our industrial-grade connectivity devices are an ideal fit for BDATA's blockchain-enabled IoT solution," said Jeff Brown, senior sales director for Advantech's Industrial IoT Group. "We're continually looking for domain-focused, strategic partnerships that help our customers achieve successful IoT connections–all more securely, and with fewer challenges."
Specifically, BDATA will utilize Advantech's ICR-3241 LTE gateway, which is an ideal way to connect IP or serial devices to a cellular network. With LTE Cat.4 upload speeds of up to 50 Mbps and download speeds of up to 150 Mbps, the ICR-3241 router provides ample bandwidth for high-data, critical applications.
BDATA's blockchain IoT security solution offers the following features, Blockchain driven, secure, immutable and auditable data streaming, Machine-to-Machine Cryptographic Authentication, Real-Time Intrusion & Vulnerability Detection and End-Point Management