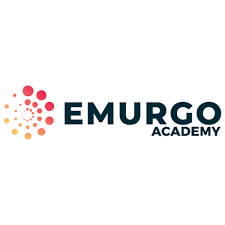 EMURGO Academy, a Blockchain and AI training academy based out of India has partnred with UAE based ALM Digital, educational entity to bring Blockchain to aspiring technology enthusiasts in the UAE. The two entities will provide training services and consulting. This partnership will help train developers, students, Universities, working professionals, leaders and create blockchain experts to expand proliferation of blockchain technology. This strategic business expansion aligns with both EMURGO's & ALM Digital philosophy and mission to drive the adoption of technology to build a complete ecosystem based on emerging technologies.
This partnership is very significant as 2021 comes with loads of positive news as UAE has announced the " Blockchain Strategy 2021". It means by 2021, 50% of the federal level transactions will be done in blockchain technology. This was announced by the Prime Minister of the UAE and Ruler of Dubai His Highness Sheikh Mohammed Bin Rashid Al Maktoum.
Mr. E. Venkatesan, CEO EMURGO Academy explained, "EMURGO would be able to leverage its expertise in blockchain and AI/ML to ensure that we are able to train and do capacity building and mentor young aspirants to foster blockchain adoption and keen to be a part of UAE's vision of Blockchain Strategy 2021".
Dr. Ajay Shukla, Co Founder , ALM Digital shared "UAE has always led the way to adopt technologies that will power the future. Building a knowledge base and talent to support the adoption of Blockchain is a market need and we are thrilled to partner with the globally renowned EMURGO Academy to lead this endeavor ."