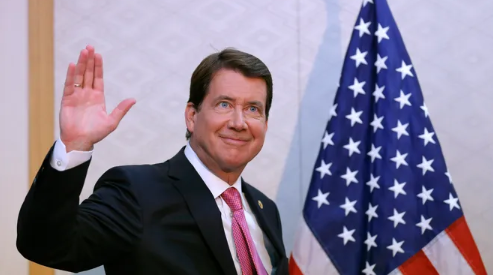 Tennessee Senator Bill Hagerty has expressed apprehension regarding the recent actions taken by the Securities and Exchange Commission (SEC) against cryptocurrency exchanges in the United States. Hagerty has warned that SEC actions "pave the way" for the creation of a central bank digital currency (CBDC).
According to Hagerty, the underlying motive behind the lawsuits targeting platforms such as Coinbase and Binance is to eliminate potential competitors for a central bank digital currency (CBDC) issued by the federal government.
Hagerty, a vocal critic of the SEC's stance on cryptocurrencies, believes that the organization is deliberately forcing platforms out of the country with the sole intention of establishing a single CBDC. In his statement, Hagerty pointed out the Biden administration's desire to stifle market innovation and gain unprecedented insight into individuals' lives through a CBDC.
As a member of the U.S. Senate Committee on Banking, Housing, and Urban Affairs, Hagerty has pledged to oppose this initiative. He previously hinted at the possibility of congressional action against SEC Chairman Gary Gensler and the SEC for what he perceives as the weaponization of their roles to suppress the cryptocurrency industry.
Hagerty criticized the SEC's practice of issuing regulations disguised as guidance and vowed to resist such actions. In April 2022, he introduced the Stablecoin Transparency Act, aimed at providing much-needed clarity without granting excessive power to unaccountable bureaucrats who pose a threat to innovation.
Senator Hagerty is not alone in his opposition to a CBDC agenda. Florida Governor Ron DeSantis has taken a firm anti-CBDC stance, signing a law that prohibits national and foreign CBDCs from being classified as money. DeSantis stated that "The last thing our country needs is a federally controlled centralized bank digital currency (CBDC) weaponized by the Biden administration".
Similarly, presidential hopeful Robert F. Kennedy Jr. has warned about the potential dangers associated with a CBDC, citing the risks of financial slavery and political tyranny.